From the distiller to the drinker, whisky is a product of many journeys. The journey of Oak, in particular, has an immense influence on the flavor profile of whiskies and how it is enjoyed around the world.
This article explores this fascinating journey and its impact on whisky's unique taste and aroma. We will look at how oak barrels are crafted into works of art that shape flavor profiles for generations to come.
Well also explores why certain types of wood are used in specific regions and how these decisions affect both production costs and consumer experience. Finally, we consider what makes a truly great whisky when it comes to barrel aging — from charring techniques to the length of time spent maturing — as well as some classic examples that have stood the test of time.
So join us on this remarkable journey through history as we uncover just what makes a fine whisky so special: The Journey Of Oak!
Introduction to Oak Barrels and their Impact on Whisky Flavor
Oak barrels have long been a staple in the whisky-making process. But what impact do they have on the flavor profile of whiskies? In this article, we explore how oak barrels shape and transform the flavor profile of whiskey, from the creation of new aromas to the imparting of color and texture.
We examine different types of oak used in whisky production and discuss why each offers unique qualities that contribute to a distinct taste. Finally, we explain why certain whisky producers opt for more expensive options like sherry or port casks when aging their product.
By delving into this topic, you will gain an understanding of how barrel maturation can be used to craft complex and flavorful whiskies that are sure to tantalize your taste buds!
Understanding the Different Types of Oak and Their Effects on Whisky Aging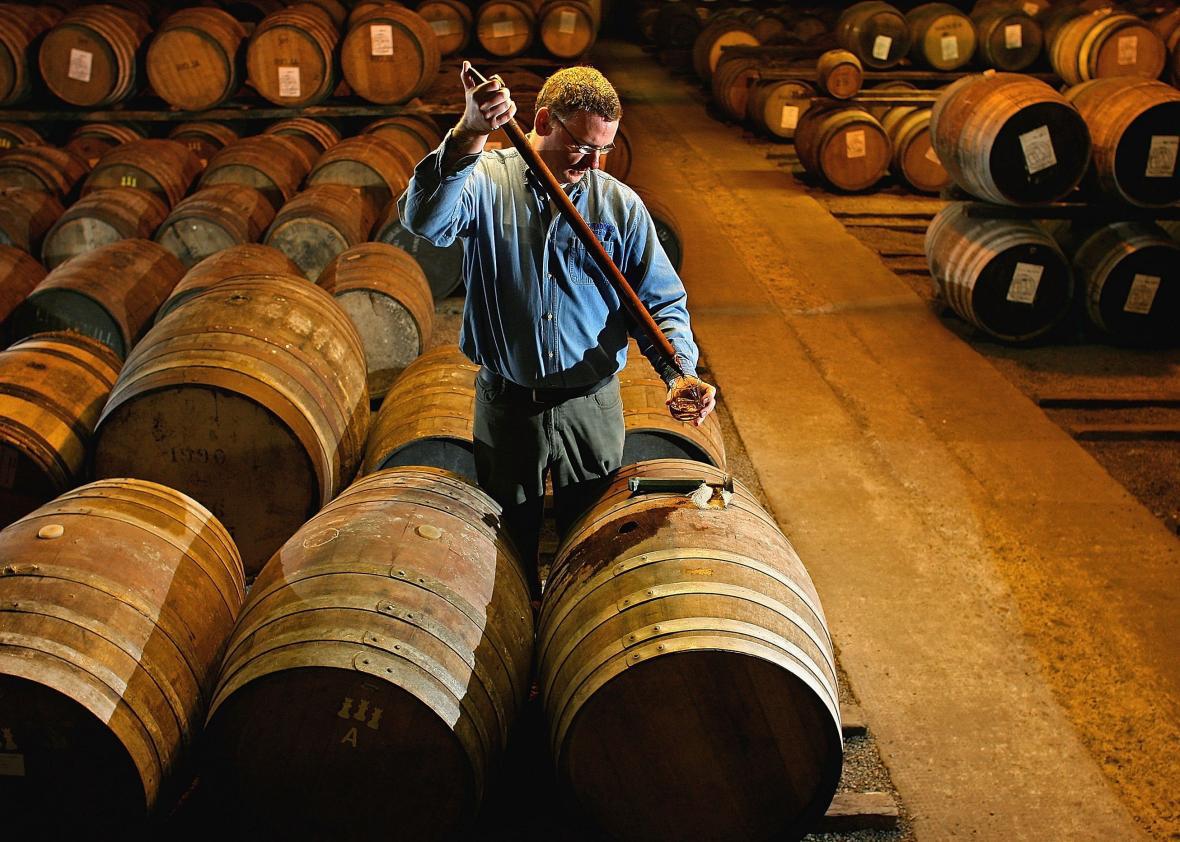 Oak is a primary component in the aging process of whisky. Its purpose is to give the spirit its flavor and color, by slowly extracting compounds from its wood staves into the liquid over time.
Depending on the type of oak used for aging or maturation, whiskies can vary significantly in their taste profiles. American white oak (Quercus alba) and European Oak (Quercus robur) are two common types used in whisky production today, each with distinct characteristics that impart unique aromas and flavors to whiskies aged in them. American white oak has long been a favorite among distillers due to its tight grain structure which allows it to hold more liquid as well as extract more aroma compounds than other species of oak trees.
This imparts whisky aged in this type of barrel with flavors such as sweet vanilla, caramelized sugar, and baking spices like nutmeg and cinnamon. On top of this, American white oak also contributes notes of coconut creaminess when exposed to oxygen during maturation – something that makes it an ideal choice for whiskey makers looking for intense flavor development within shorter periods.
European Oak, on the other hand, contains higher levels of phenols which contribute subtle smoky notes reminiscent of tobacco leaves or even leathery notes depending on how much charring was done before use; these barrels also provide deeper coloration due to organic pigments present inside them – tannins being one example – making them well-suited for whiskeys that require longer maturation times such as single malts or blends/vatted malts where age statements often exceed 12 years old. Allowing oxygen exposure through careful control can be beneficial too: oxidation results elicit different esters which add complexity while allowing some alcohol evaporation to soften any sharp edges present otherwise found in young spirits mellowing down unwanted harshness but still retaining characterful aromas.
. In conclusion, understanding the different types available will help you determine what type best suits your desired outcome when crafting your whiskey blend or selecting one from various options at retailer's shelves – whether you're after sweeter aromatic flavors from American White Oak or earthier tones form European Oak; ultimately getting familiar with both will encourage confidence when exploring new whiskies next time around!
Considering the Different Casks Used for Maturation and Their Contributions to Aroma & Taste
When it comes to the flavor of whisky, the cask plays an important role. The type of oak used for maturation and its size can change the aroma and taste drastically.
American white oak is typically used due to its high levels of vanillin, a compound that adds sweetness and vanilla-like notes to whiskies. European oak imparts tannins, which give whisky smoky or spicy flavors.
Sherry casks are also popular as they provide additional complexity with sweet raisin notes. Other types such as Tennessee whiskey barrels bring out fruitiness in whisky while Port pipes add floral aromas.
No matter what type of barrel is chosen, all contribute significantly to the flavor profile of each whisky variety by imparting their unique characteristics. Distillers must carefully consider where they source their wood because even minor climate changes can have major effects on how it tastes after maturation takes place over months or years inside a cask.
Each region has its specialties when it comes to timber: French Limousin Oak provides delicate tannins; Spanish sherry butts introduce nutty flavors; Hungarian casks make whisky more complex; and American ex-bourbon barrels make for stronger tasting spirits with plenty of caramel undertones present throughout each sip! The journey of whiskey truly begins at the cooperage–where expert coopers construct each barrel–and ends up in your glass!
Conclusions: The Journey of Oak's Influence On Whiskies Unique Profiles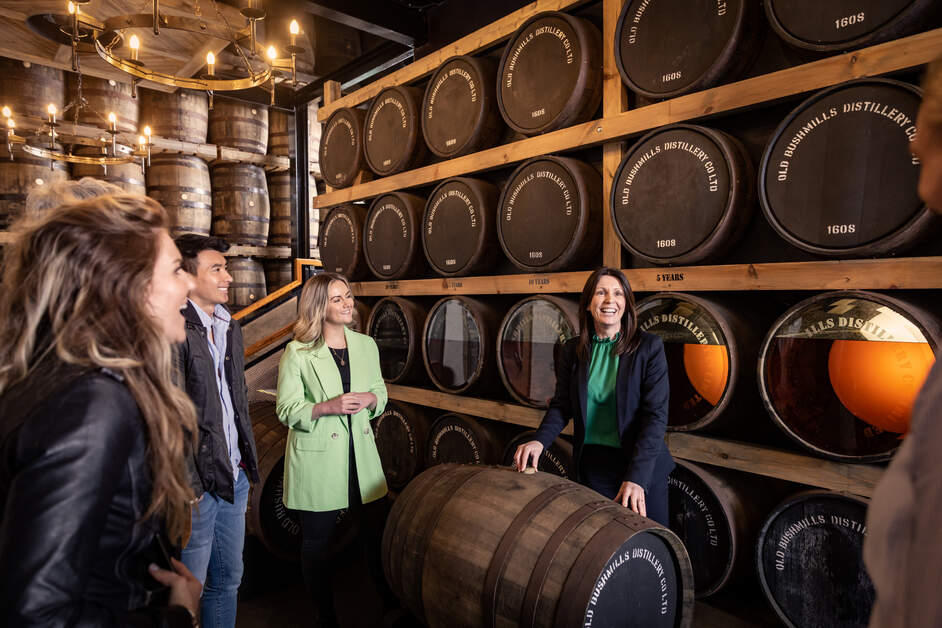 The journey of oak has an undeniable influence on the unique profiles of whiskies. Through the aging process, a combination of chemical reactions and wood cell structure shape how whisky develops.
Different types of oak barrels impart different flavors to whiskey – from sweet and creamy vanillas to intense smokiness. As whiskey ages in a barrel, it interacts with the tannins, aromatics, color compounds, and vanilla-like molecules within the staves causing its flavor profile to change over time.
Ultimately, this is what gives us such distinctively flavored whiskies that we can enjoy today. Barrels are also used to age other spirits like brandy and rum as well as wine but each type requires specific conditions for maturation so that their respective characteristics remain intact throughout the aging process.
Conclusion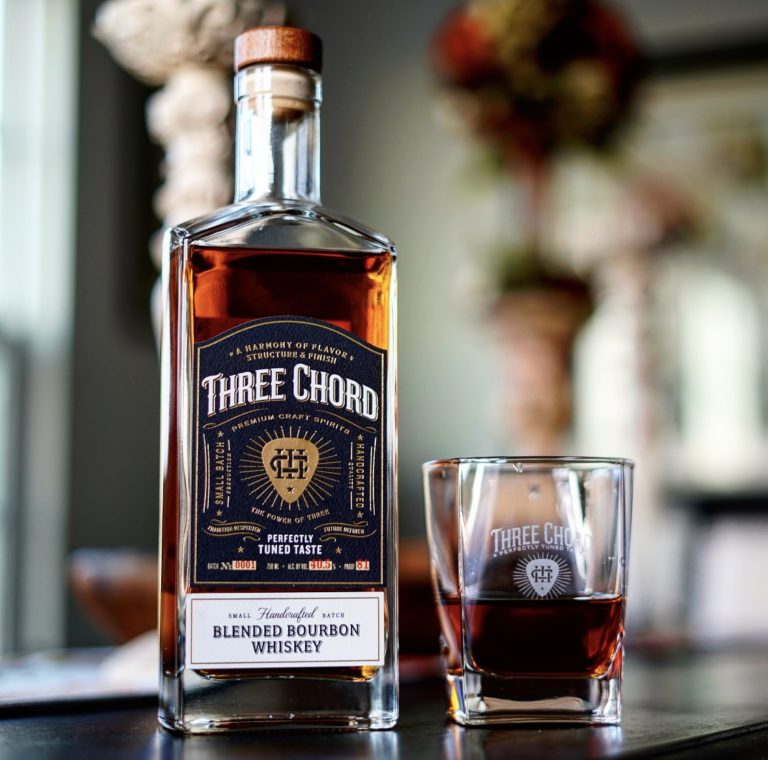 Whisky is a beloved beverage enjoyed by many, and its flavor profile can be attributed to the barrels used in its maturation process. The Journey of Oak: How Barrels Shape the Flavor Profile of Whiskies has explored the importance of barrel selection when it comes to whisky production.
From various types of wood to different levels of charring, or even aging techniques – each element contributes to creating unique flavors that are cherished by whisky connoisseurs around the world. After all, these special characteristics can only be found in a bottle of whisky.