If you're new to the world of sex toys, it can easily feel overwhelming. The sheer types and variety can seem daunting, and there's a whole new vocabulary to learn. How do you even get started?
Thankfully, sex toys are more socially acceptable than ever before. If you're new to sex toys, their availability over the internet can save you from an embarrassing trip to your local sex shop. While whole books could be written on the subject, we're going to guide you through the basic of what you need to know about sex toys as a beginner. You'll be looking up lube and researching dildos for sale in no time.
What Do You Like?
The first place to start is to figure out what you like. Most people have some degree of experience with masturbation, so that's a great place to start. How do you like to please yourself? What feels like it's missing? If you're able to produce happy vibes without the benefit of a sex toy, the odds are pretty good that adding a sex toy will put it into overdrive.
97% of people have sexual fantasies and sex toys can help you experiment with them privately. No matter what you're curious about, there's probably a sex toy that can help you with it. This can be especially useful if you feel embarrassed by your interests and aren't ready to share them with a partner just yet. A sex toy won't judge you, and by ordering online, you'll never have to have it rung up by a cashier.
If you have experience with a partner, think about what you enjoyed the most or are curious about. If you have a partner that is into experimentation themselves, they may be thrilled to add a sex toy or two to the mix.
Lube, Lube, and More Lube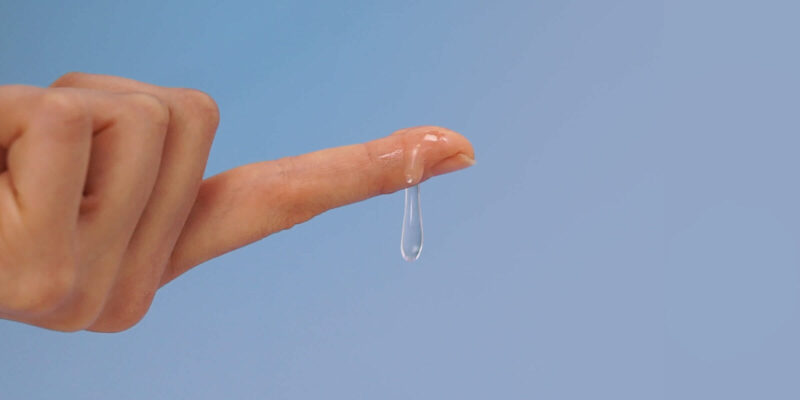 Lube is a necessity, which is why we're placing it above talking about the toys themselves. Your experience with nearly any toy can be improved with lube, especially if the toy is designed for insertion. Not all women produce enough natural lubricant for vigorous play, and hands and anuses don't lubricate at all.
The main kinds of lube are water-based, oil-based, and silicone. The kind of lube you need depends on what you'll be doing with it and what toy is being used.
Water-based lube is widely available, easy to clean up, and safe to use with all toys. It can become sticky if not reapplied frequently and may contain some ingredients which can be irritating to some.
The best oil-based lubes are plant-based. Coconut is the most popular oil-based lube and can be used with silicone toys, but like any oil-based lube, it can destroy latex condoms. Other kinds of oils (baby oil, petroleum jelly, etc.) can carry risks with vaginal play, throwing off your body's natural pH and making you vulnerable to infections.
Silicone lube is smooth and long-lasting, making it perfect for uninterrupted fun. You should avoid combining it with silicone-based toys, as they don't play well together and the lube can break silicon toys down. Silicone can be a bit of a chore to clean up.
Material World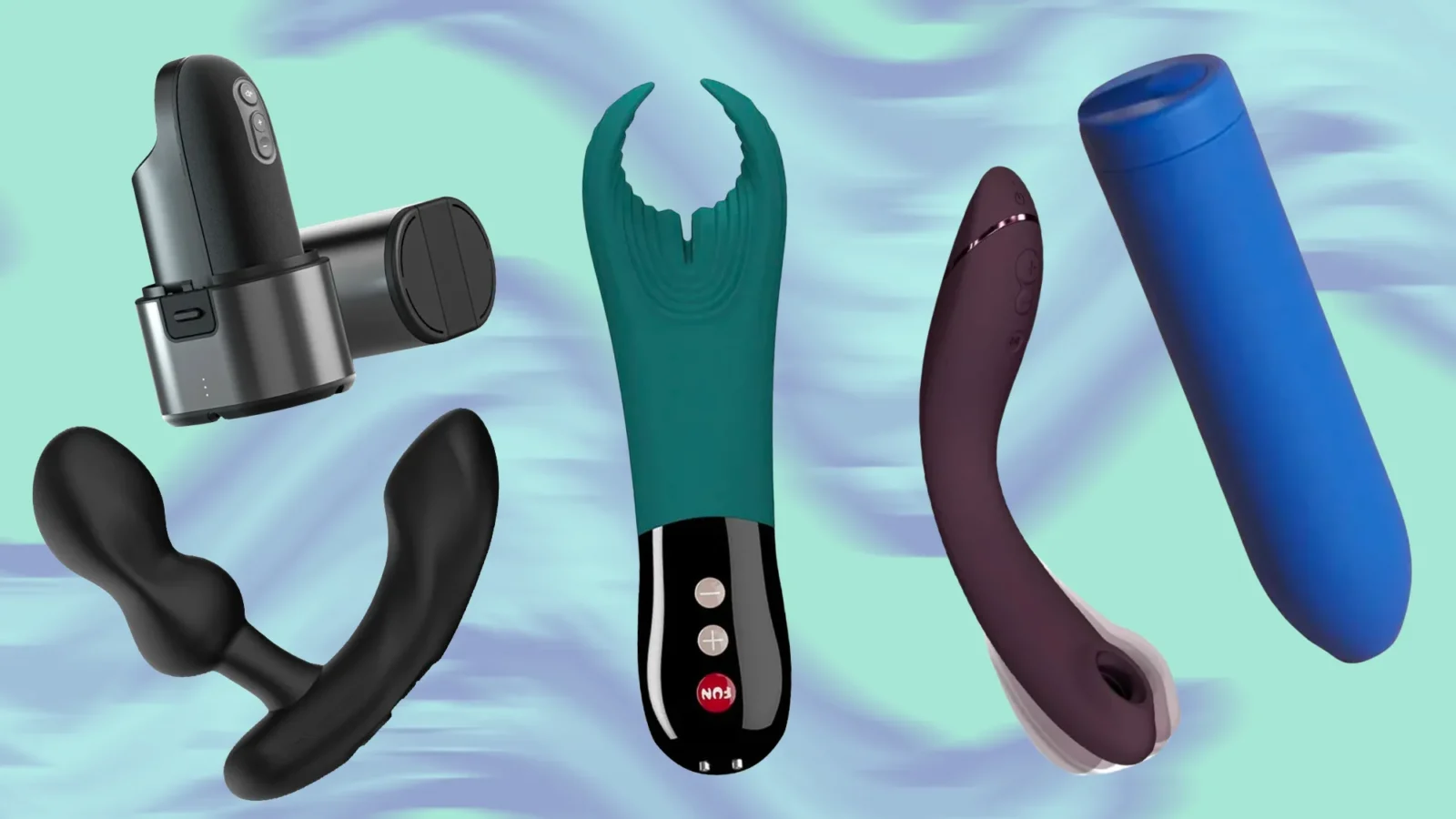 Since different lubes react to different kinds of materials, you need to be up-to-speed on the most common materials you'll find sex toys available in. It's important that your sex toy is made of a body-safe material to avoid infections or other problems.
Most sex toys available today are made with silicone at least in part. Dildos, butt plugs, and other insertable solid toys are often made of this pliable material, and most vibrating toys have a layer of silicone on the outside. Medical-grade silicone is a must, as that is going to be the safest for use inside your body.
Stainless steel and glass are two other popular body-safe materials, perfect for inflexible objects whose presence cannot be ignored. Butt plugs are sometimes made of these materials.
Toying Around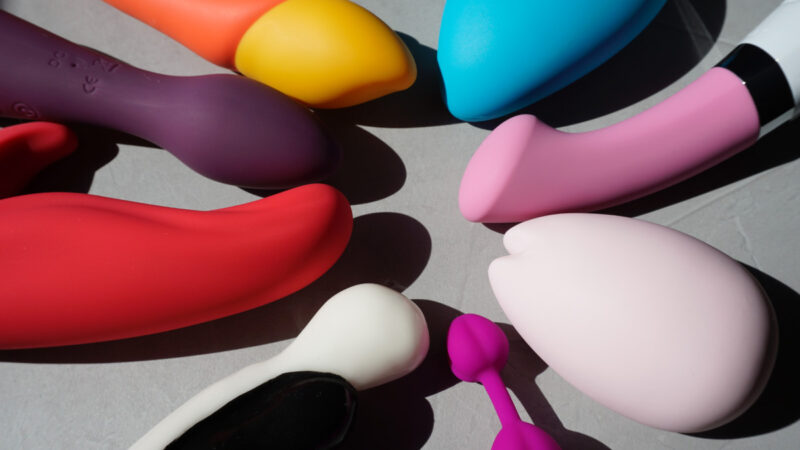 We've talked about how to figure out what you want, what kinds of lubes to consider, and the materials sex toys can be made of. Finally, we come to the sex toys themselves! While the variety within a type of sex toy can be astounding, most fall into some pretty simple categories.
1. Dildos
A dildo is any kind of non-vibrating insertable sex toy with a phallic shape. They may be realistically sized and shaped like a real penis, only suggestive of a phallus and sized for experienced users only, and anything in-between!
2. Vibrators
Any sex toy with a vibrating motor in it can qualify as a "vibrator," but generally the most common types are vibrating dildos, butt plugs, and external vibrators for use on the clitoris. Some of them have both an insertable vibrating phallus and an exterior vibrating motor for clitoral stimulation. There are also extra-powerful wand vibrators for external stimulation.
3. Butt Plugs
With a tapered end and a flared base, butt plugs are designed to stay put. While some may vibrate, the main sensation is a feeling of fullness that may be enjoyed by any gender. For those with a prostate, a prostate massager is a kind of vibrating butt plug designed to hit the "p-spot" and produce more powerful orgasms.
4. Honorable Mentions
Cock rings, nipple clamps, suction toys, masturbation sleeves, the list goes on! The more imaginative you are, the more choices you'll find.
Only the Beginning
We hope this beginner's guide to sex toys has been helpful! Fun times and safe play to all.