Regardless of the time of year, there is always a reason to celebrate. When you head out to a party and know that drinking will be involved, designating a driver or coordinating a ride home with Uber or Lyft can literally save your life or someone else's. Driving while under the influence is not only a health risk to you and others, it can also cost you a bundle in fines, jail time, and even damage to your reputation. Being convicted of DUI can also force you to carry SR22 insurance, which typically means higher insurance premiums.
The Consequences of Drunk Driving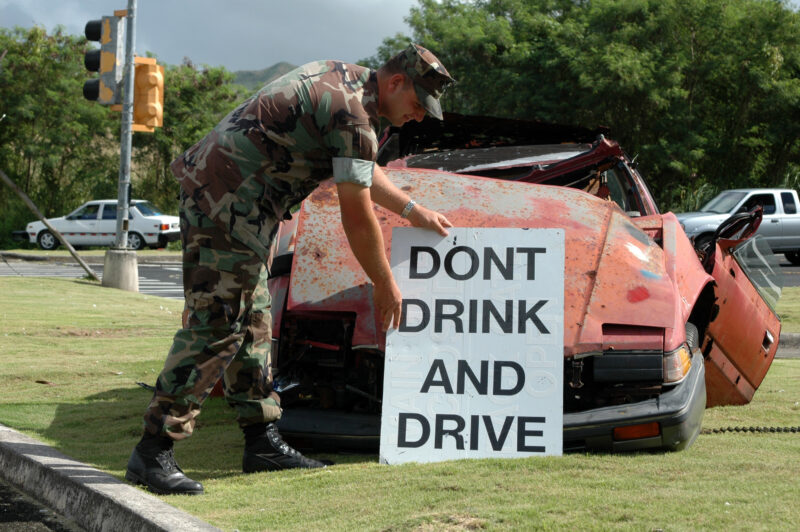 Many people don't realize that they've had too much to drink to drive safely. In fact, many believe that being 'tipsy' makes them better drivers. And when full blown intoxication sets in, the person may be belligerent and stubborn about handing over their keys. Talk with your groups of friends ahead of time, before any drinks are consumed to determine who will drink soda all night to avoid these legal consequences:
Heavy fines
Points on driving record
Criminal record
Loss of life and/or loss of property
Jail time
May be required to install ignition interlock device
Higher insurance rates and/or SR22 insurance requirement
Punitive damages may be filed against you
The Hard Cold Facts about Driving Drunk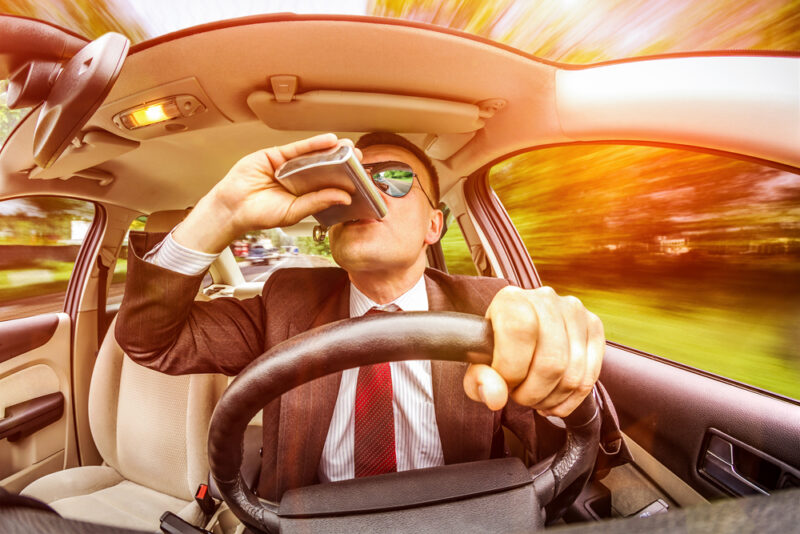 Don't let anyone tell you that to sober up you need to drink strong coffee, exercise or even take a cold shower. The only thing that can sober up an intoxicated person is time.
The average sized person metabolizes alcohol at a rate of approximately one drink per hour. One drink equals one beer, one glass of wine or one ounce of hard liquor.
Every day, nearly 800 people are injured in a drunk driving crash and 28 people die.
50-75% of drunk drivers who have been convicted continue to drive despite their suspended license status.
The average drunk driver drives drunk 80 times before they are arrested for the first time.
On average, the cost of a first drunk driving conviction can be anywhere between $9,000 and $45,000 depending on the state.
The Advantages of Being Designated Driver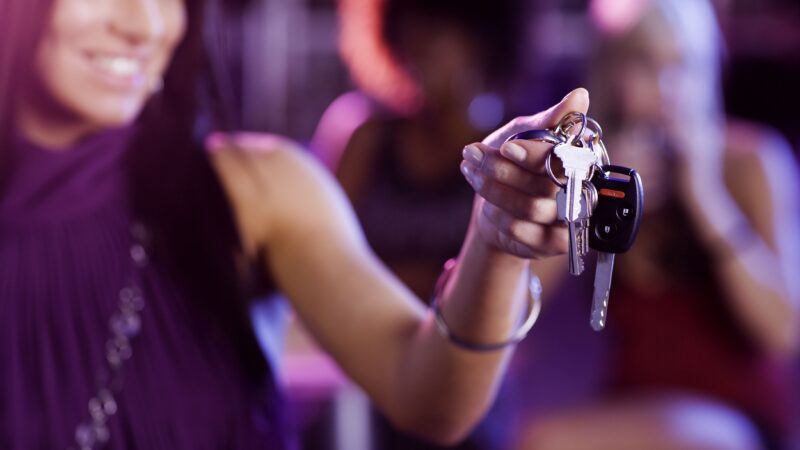 Being the designated driver is a big responsibility. You are making the commitment to stay sober and to make sure that all of your friends get home safely. Remember, staying sober doesn't mean you can't still have fun. There are definite advantages to being the designated driver.
Ask everyone to chip in for gas money. Depending on how much driving around you'll be doing, asking for $5 or $10 should be sufficient.
The designated driver doesn't have to worry about being hung over the next day.
Help decide where you will all be celebrating. If you're involved in the planning of the night, you're more likely to choose a venue where you know you'll be having a good time.
Find another designated driver to chat with for a sense of companionship.
Before going out, remind everyone that being the designated driver is a rotation. It's good to have a clear outline of who will be the DD next time.
Before any drinking starts, go out to dinner with your friends to enjoy some time with them before any rowdiness starts so you can feel more part of the night.
While at the clubs or bars, remember that it's okay to mingle, dance, and have any non-alcoholic drink you desire. Many places will give you free soda or coffee if they know you are the designated driver.
Take lots of pictures of your night out together. As the sober one, your friends will get a different vantage point of themselves and will surely laugh about it the next day.
At the end of the night, make sure everyone is accounted for. If someone chooses to stay behind, call a cab for them.
The best part about being a designated driver is knowing that you were instrumental in everyone's safety and prevented a DUI.
Nowadays it's easier than ever before to go out, have fun and arrive home safely regardless of whether you are by yourself or with a group. Ride share services like Lyft and Uber may cost a little extra money but when compared to the risk of drunk driving, it's well worth it.