Spring is when all things are new – and young, inexperienced drivers are always new to the road, regardless of the time of year. They're excited and inexperienced, but that doesn't mean they have to be on their way in a car that isn't reliable. Parents and motivated teens can choose from a number of cars that rate high in the safety ratings.
As a parent, you can be certain you have great coverage for your teen with the cheapest car insurance to lower driving anxiety. As well, this is a time when drivers are more prone to fender benders, or more, so choose your coverage carefully.
Let's Explore the 10 Most Reliable Cars:
1. 2015 Honda Civic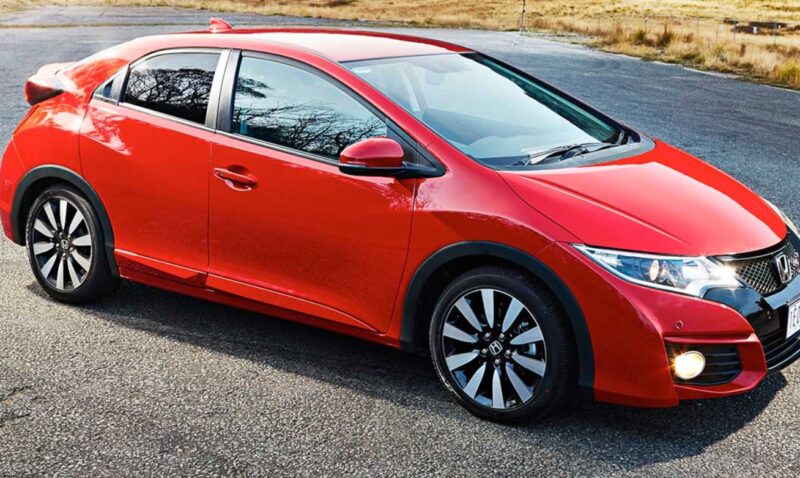 The sedan version of the 2015 Honda Civic tops the list for NHTSA's (National Highway Traffic Safety Administration) safety with a five star crash test rating. It is also equipped with a rearview camera, increasing the safety aspect. The Honda LaneWatch system is also available, further widening driver visibility.
2. 2015 Subaru Legacy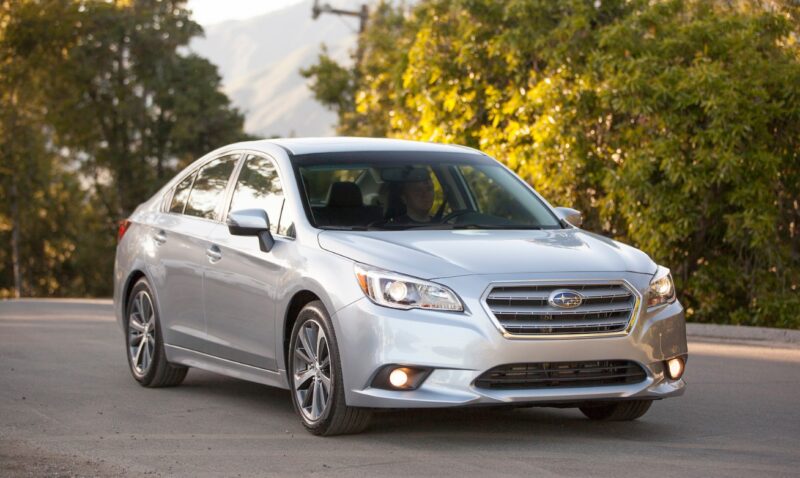 This mid-size sedan has earned multiple safety ratings. It received a five star rating from the NHTSA and a Top Safety Pick rating from the IIHS (The Insurance Institute for Highway Safety). With standard all-wheel drive, safety features include a blind-spot monitoring system, adaptive fog lamps, adaptive cruise control, and a lane-departure warning system.
3. 2016 Chevy Malibu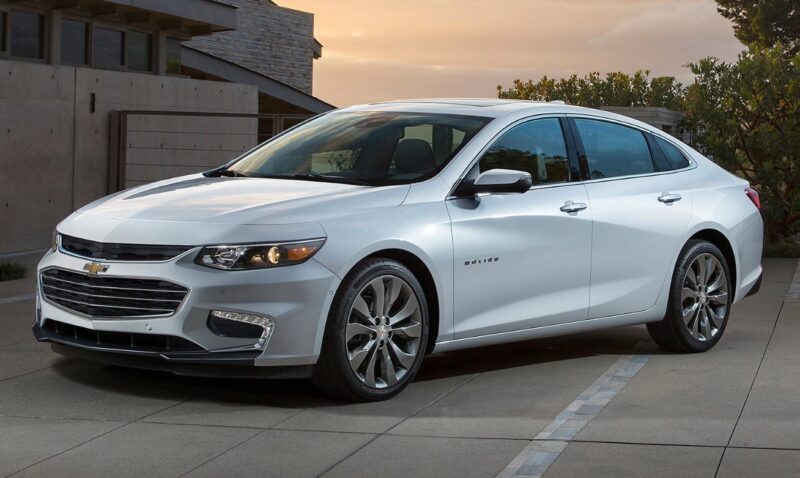 This mid-size sedan offers a number of safety features that new (and experienced drivers) will find comforting and invigorating. Along with being an IIHS Top Safety Pick and receiving a five-star rating from NHTSA, the 2016 Malibu features a side blind zone system, forward collision warning, and a host of technologies to encourage safe driving in new drivers, including muting the sound system until all front seat passengers are buckled up.
4. 2016 Mazda Mazda3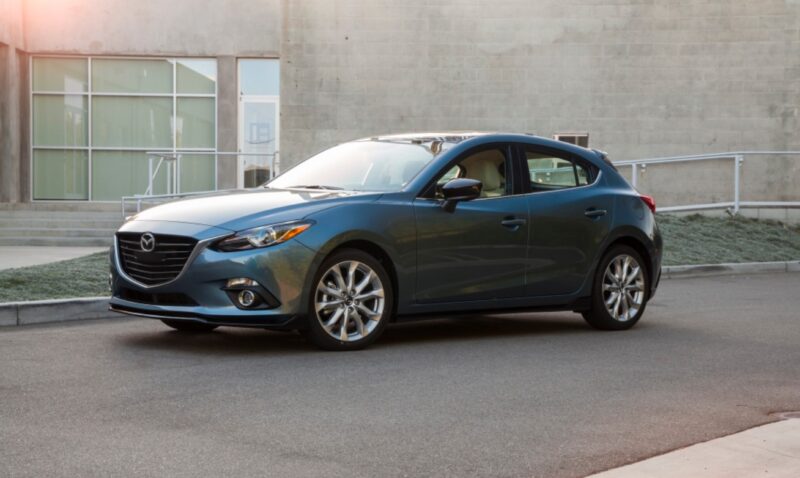 This hatchback model gets great grades from the NHTSA and IIHS. It received a five star safety rating from NHTSA and a Top Safety Pick from IIHS. A rearview camera is standard and there are many optional features available including automatic forward emergency braking, blind spot system with rear cross traffic alert, and forward collision warning.
5. 2016 Toyota Prius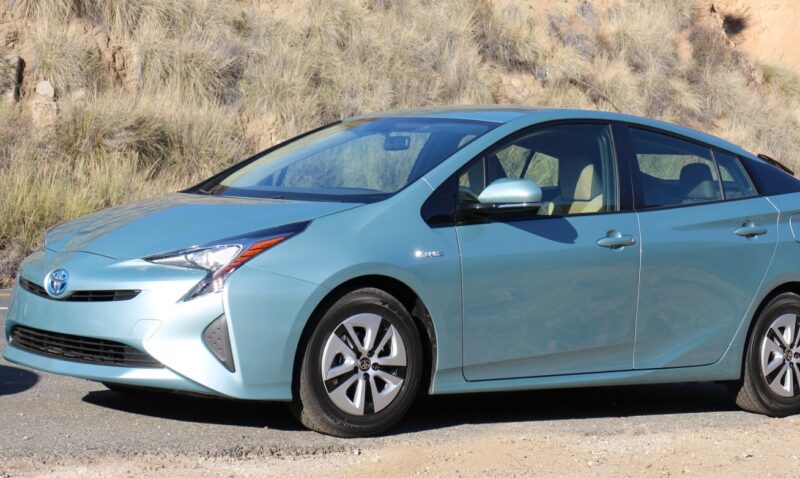 How about incredible safety ratings on top of enviable fuel efficiency? With EPA ratings of 52 mpg combined city and highway mileage, it's hard to go wrong with the Prius. In addition to top ratings from NHTSA and IIHS, this attractive car also features a rear camera and Toyota's exclusive safety package which includes lane-keeping assistance, automatic high beams, adaptive cruise control, and more.
6. 2015 Volkswagen Golf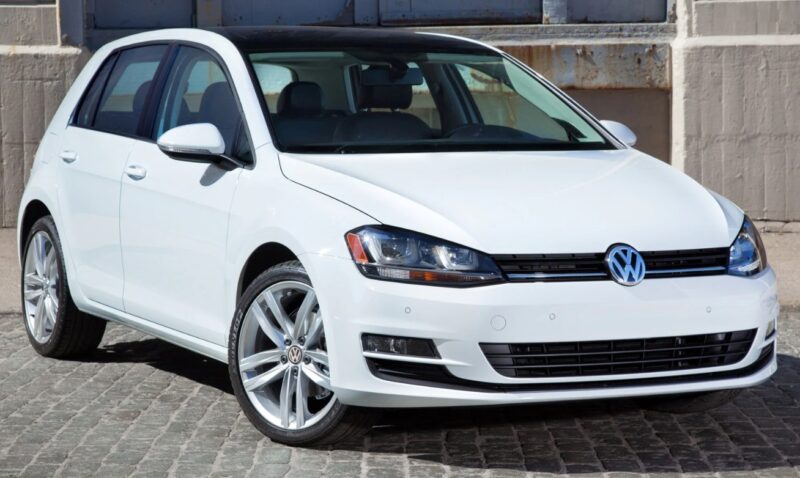 German cars have a long, enviable track record and the Golf is certainly no exception. Named Car of the Year in both Japan and Europe, it also received top honors as Car of the Year in North America. Boasting exceptional crash test ratings from NHTSA and IIHS, the vehicle also features adaptive headlights, parking sensors, rain-sensing windshield wipers and a rearview camera.
7. 2016 Hyundai Sonata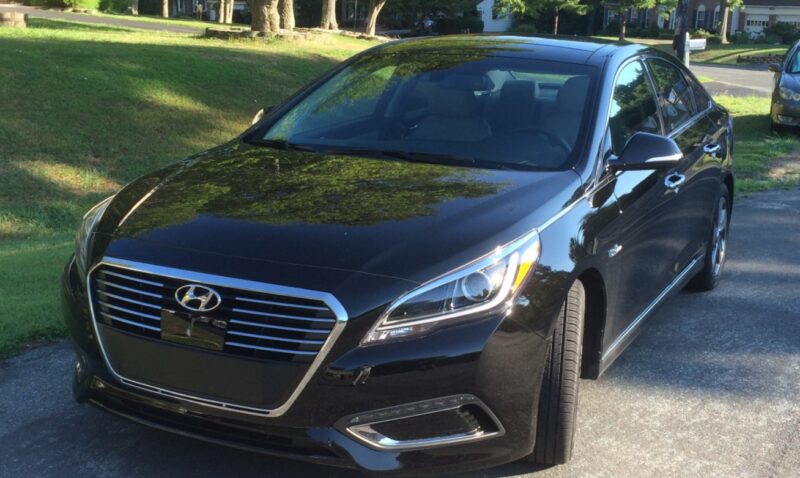 This surprisingly sleek car offers a few standard safety features including a rearview camera and access to Hyundai's Blue Link telematics system. Also called Genesis Connected Services, this allows teens and their parents to keep tabs on useful information such as when vehicle speed goes above a certain limit and if geographical boundaries have been overstepped. Oh, and it also grabbed top crash-test scores from IIHS and NHTSA.
8. 2017 BMW 3-Series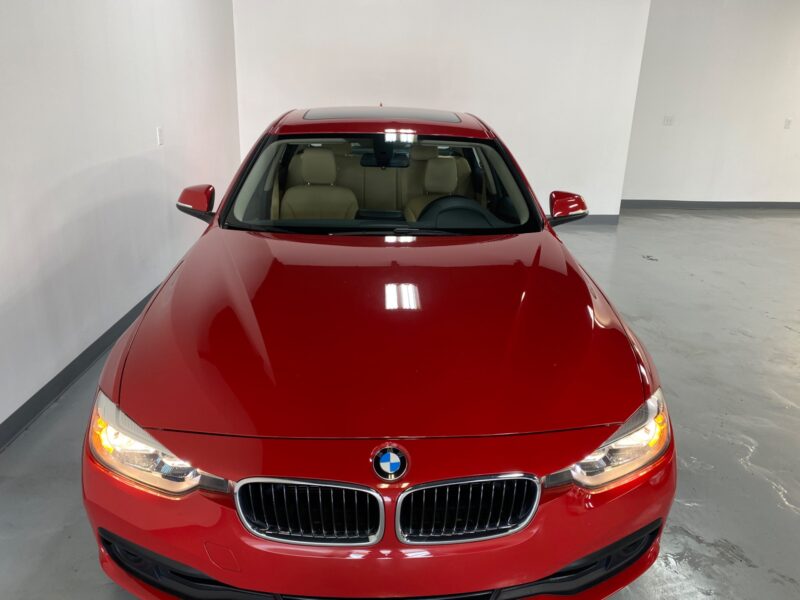 You might think that a European car would, at first glance, not be the best choice for a new driver. However, the 2017 BMW 3-series is easy to handle with its standard four-cylinder engine and 180 horsepower. Clinching 5 stars from NHTSA and top ratings from IIHS, it features driver assistance technology that includes rain sensing windshield wipers, stability control, anti-whiplash head restraints, and more.
9. 2016 Audi A3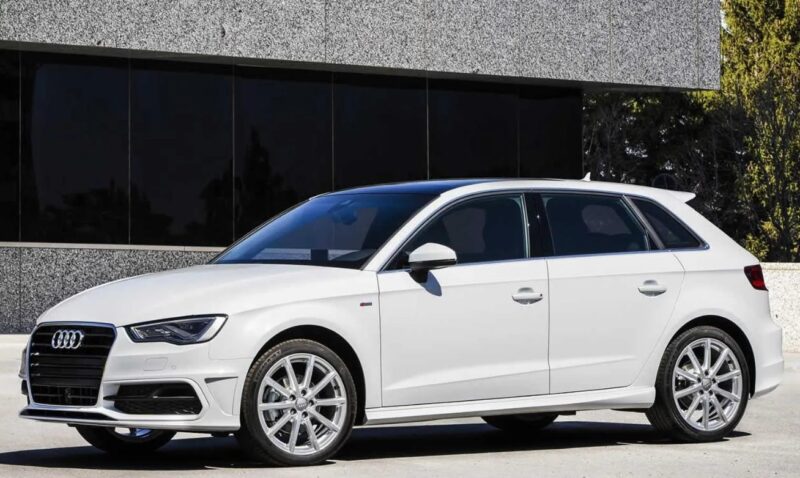 Another European car that offers sleek styling with impressive safety features for new drivers. The four-cylinder turbo engine produces 170 horsepower and 200 pounds of torque, making it fun but still manageable. It features automatic headlights, a rearview camera, and rain-sensing windshield wipers, along with Audi's "pre-sense" technology that allows the car to detect various driving operations in extreme circumstances to prepare for a crash.
10. 2020 Kia Optima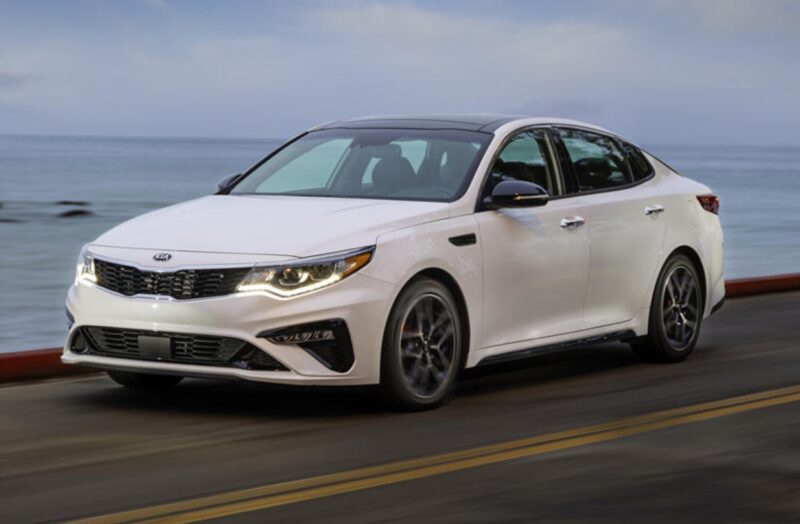 With only a 2 liter engine and 138 horsepower, this vehicle is smooth, comfortable, and quiet, with a highly receptive accelerator. Clinching a 5 star safety rating from NHTSA, the vehicle tested quite well in rollover, frontal, and side testing categories. It features heated mirrors, standard fog lights, and incredibly responsive steering.
When you send your teen out onto the road for the first time, you're bound to be a bit apprehensive. It makes sense to calm your nerves by getting them behind the wheel of a car that has highly rated safety standards.