London is one of the most vibrant and exciting cities in the world, with a buzzing nightlife that is sure to delight even the most discerning of visitors. While many people prefer to hit the town with a group of friends, there is something liberating about exploring the city's bars, clubs, and restaurants alone. In this guide, we'll explore how you can make the most of London's nightlife as an independent Londoner.
Choosing the Right Venue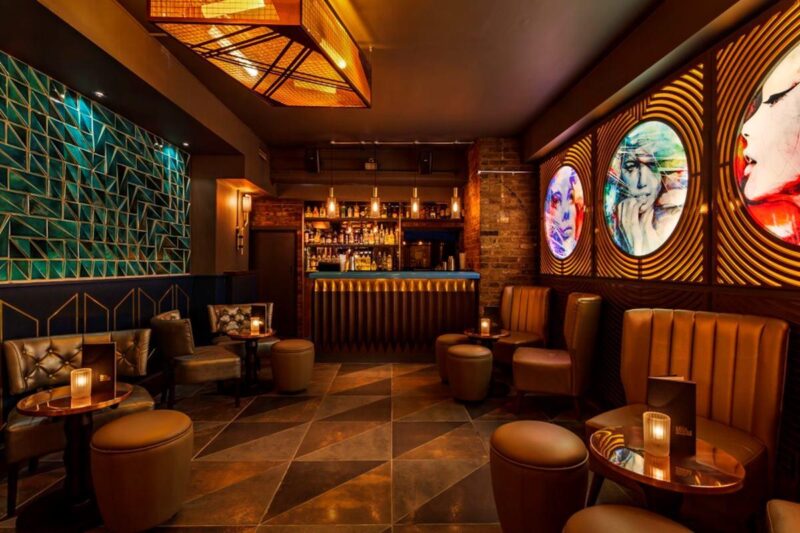 Choosing the right venue is crucial to enjoying a night out alone in London. Here are some tips on how to choose the right venue for your solo night out.
Consider the Atmosphere
The atmosphere of a venue is one of the most important things to consider when choosing a place to spend your evening. If you're looking for a more laid-back experience, a quiet pub with a cozy ambiance might be a good fit. If you're looking for something more lively, a crowded bar or club with upbeat music might be more suitable. Be sure to read reviews and do some research to find a venue that matches the atmosphere you're looking for.
Look for Friendly Staff
When you're spending a night out alone, having friendly staff at the venue can make a huge difference. Look for reviews that mention the friendly or helpful staff, or ask friends or colleagues for recommendations. Staff who are approachable and helpful can make you feel more at ease and enhance your overall experience.
Check Seating Options
When you're alone, having comfortable seating options can be crucial. Look for venues that have plenty of seating, including bar stools, lounge chairs, and booths. You'll want to feel comfortable and relaxed during your evening out, and having a comfortable place to sit can help.
Consider Safety
When choosing a venue, it's important to consider safety. Look for venues that have good lighting, security measures, and clear emergency exits. You'll want to feel secure and safe during your evening out, especially when you're alone.
Exploring Different Neighborhoods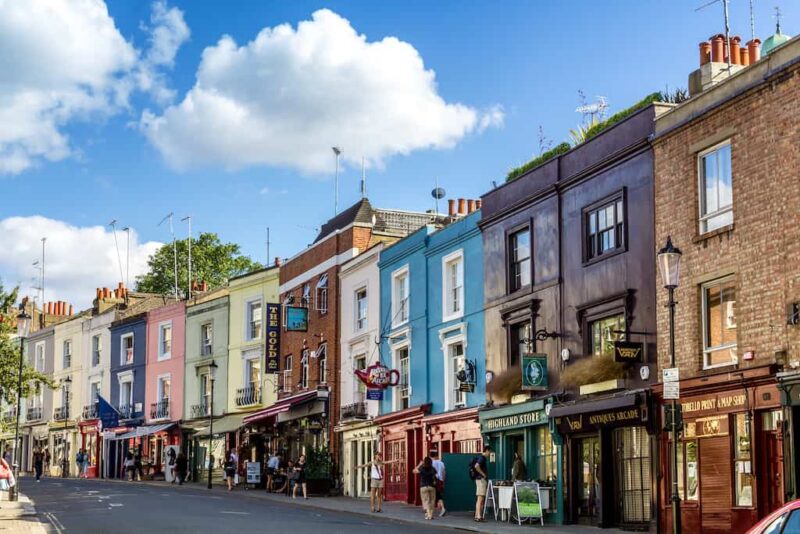 London is home to a diverse range of neighborhoods, each with its distinct personality and character. Exploring different areas can be a great way to discover new venues and experiences. Whether you're looking for a relaxed pub, a trendy cocktail bar, or a late-night club, there's something for everyone in London's various neighborhoods.
Getting Involved in Events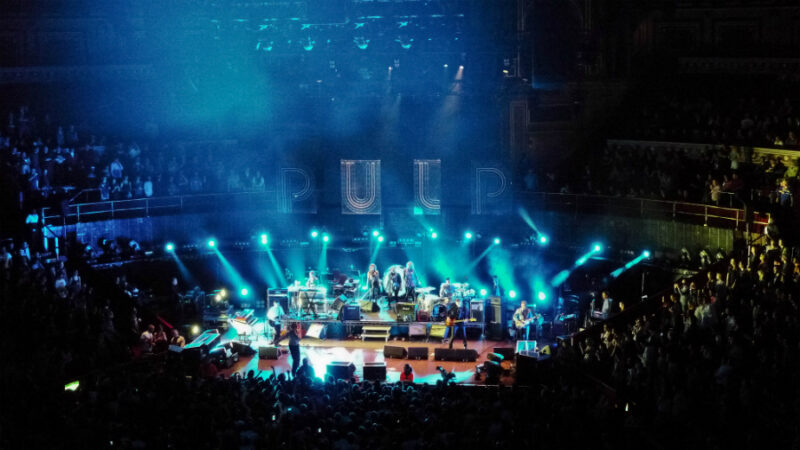 Getting involved in events is a great way to experience London's diverse culture and meet new people. From music concerts and theater performances to film screenings and art exhibitions, the city is constantly buzzing with activity. Here are some tips on how to get involved in events in London.
Research Local Listings
One of the best ways to find out about events in London is to research local listings. There are numerous websites, social media pages, and mobile apps that provide comprehensive listings of events happening across the city. Some popular websites to check out include Time Out London, Eventbrite, and Meetup. These platforms offer a wide range of events to choose from, catering to different interests and age groups.
Join Social Groups and Clubs
Joining social groups and clubs is another way to get involved in events in London. There are various groups and clubs for different interests, such as photography, hiking, cooking, and language exchange. These groups often organize events and activities related to their interests, providing an opportunity to meet like-minded people and enjoy events together. Meetup is a great platform to find social groups and clubs in London as well as London escorts.
Attend Festivals and Fairs
London hosts numerous festivals and fairs throughout the year, offering a unique opportunity to experience different cultures, foods, and traditions. Some popular festivals in London include the Notting Hill Carnival, the Chinese New Year Festival, and the London Jazz Festival. These festivals often feature live music, dance performances, food stalls, and cultural exhibitions, making them a fun and immersive experience.
Enjoying Food and Drink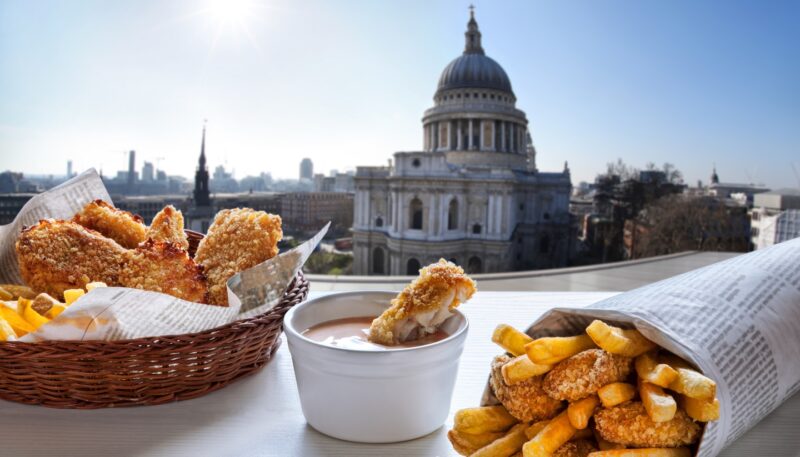 London is known for its excellent food and drink scene, with everything from traditional pub grub to Michelin-starred restaurants on offer. As an independent Londoner, you have the freedom to explore the city's culinary delights at your own pace. Whether you're looking for a quick bite to eat or a full-blown dining experience, there are plenty of options to choose from.
Staying Safe and Smart
Staying safe and smart is crucial when enjoying nightlife alone in London. Here are some tips on how to stay safe and smart during your night out.
Be Aware of Your Surroundings
Being aware of your surroundings is important to stay safe when enjoying nightlife alone. Keep an eye out for any suspicious activity or individuals, and trust your instincts if you feel uncomfortable or unsafe. If you're walking alone, stay in well-lit areas and avoid quiet or deserted streets.
Avoid Getting Too Drunk
While it can be tempting to indulge in a few drinks when enjoying a night out, it's important to avoid getting too drunk. Being inebriated can make you vulnerable and impair your judgment, making it harder to make safe decisions. Pace yourself and drink plenty of water to stay hydrated.
Don't Accept Drinks from Strangers
It's important to be cautious when accepting drinks from strangers, especially when you're alone. Never leave your drink unattended, and don't accept drinks from people you don't know or trust. If someone offers to buy you a drink, it's better to politely decline.
Let Someone Know Where You're Going
Before heading out for the night, be sure to let someone know where you're going and what time you plan to return. This can provide peace of mind and ensure that someone knows where you are in case of an emergency.
Conclusion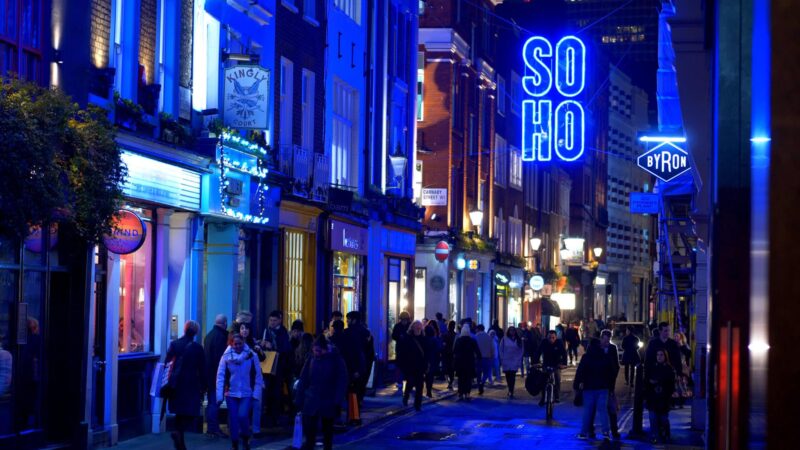 In conclusion, there are many benefits to enjoying London's nightlife as an independent Londoner. By choosing the right venues, exploring different neighborhoods, getting involved in events, and enjoying food and drink, you can have a memorable and enjoyable night out in the city. Just remember to stay safe and smart, and you're sure to have a great time.