Are you considering becoming a personal trainer? Certification is an important step in the process, but it can be intimidating. Understanding what to expect from the certification process and how to prepare for it can make all the difference.
This article will explore four things that everyone should know before taking on their training certification journey. Armed with this information, you'll be better equipped to face any obstacles that may come your way and secure your certification with confidence.
So let's take a closer look at what lies ahead!
Advantages and Disadvantages of Becoming a Certified Personal Trainer
Becoming a certified personal trainer is something that many people aspire to do. But the certification path can be daunting and intimidating, with tests, courses, and other requirements necessary for completion.
To help you decide if the path to gaining your certification is right for you, here are four things to consider when it comes to the advantages and disadvantages of becoming a certified personal trainer: Advantages: 1) Earning Potential – With increased experience and credentials come higher salaries; as a certified professional in fitness instruction, you can leverage this knowledge into better-paying job opportunities. 2) Job Security – Certified professionals tend to have more job security than those who lack certifications because they prove their worth through demonstrated skill sets that employers value highly.
3) Variety of Settings – A host of different settings exist where personal trainers may work; from gyms and studios up to corporate wellness programs or online coaching platforms. This variety allows trained professionals greater flexibility in following their passions while also finding new markets for their services.
4) Professional Recognition & Respect – Becoming a certified personal trainer will give you access not only to well-paid jobs but also grant respect from colleagues due to both your commitment towards education as well as expertise in fitness instruction which together gives rise to an aura of trustworthiness among clients Disadvantages: 1) Expense – The cost associated with gaining certifications can be expensive depending on the location and provider chosen; some trainers find themselves having difficulty affording them even after paying tuition fees. 2) Time Commitment – Obtaining one's certification requires dedication; many classes need to be attended before achieving it and exams must be passed for trainers' skills to be recognized by organizations such as ACE (American Council on Exercise). 3) Strict Requirements– Certification agencies require continuing education credits every few years so staying current with industry trends is essential or else certificates may become nullified over time.
4) Location Limitation – In most cases studying at an accredited college isn't enough due to local regulations regarding qualifications varying across countries thus limiting employment prospects and further complicating matters by making obtaining certain certifications necessary before taking up any kind of teaching role internationally
Benefits of Obtaining Professional Certification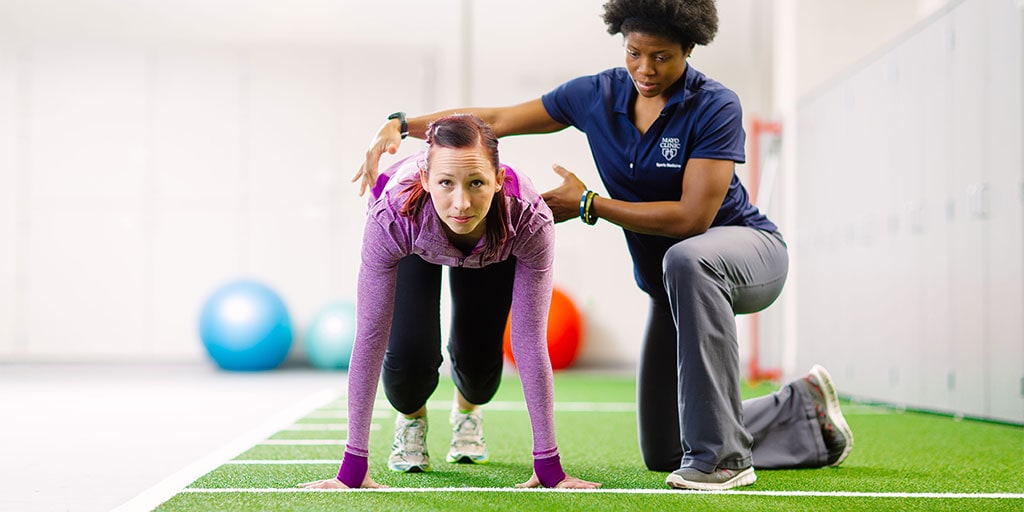 Obtaining professional certification as a personal trainer can be an invaluable asset for anyone looking to advance their career. From the increased job security and higher pay that comes with certification to the improved skillset you'll gain through additional study, there are several benefits of obtaining professional certification.
Here are four key things to know about taking the path towards personal trainer certification: 1. Improved Job Security: One of the main advantages of getting certified is that it provides you with better job security in a highly competitive field.
Certification acts as a demonstration that you have both knowledge and experience in your profession, making employers more likely to trust and hire you compared to someone without formal qualifications or certifications. 2.
Increased Pay: Certified trainers also tend to earn higher salaries than those who don't hold any official qualifications or certifications under their belt. This is because having comprehensive knowledge of training techniques gives them an edge over other candidates when applying for jobs – allowing them to demand better pay due to their specialized skill set.
3.
Improved Skillset: Obtaining formal qualifications will not only provide existing trainers with new insights into fitness trends but also teach aspiring professionals how best to instruct clients on proper form and exercise technique – preparing them for success in this fast-growing field by giving them access top-level resources from expert educators around the world which they otherwise wouldn't have had access too before gaining certification. 4 Access To Professional Networks & Resources: By becoming certified, trainers also gain access other important resources such as networking opportunities at conferences held specifically for certified professionals – allowing them to interact with like-minded individuals while learning more about what it takes to become successful within this industry – plus mentorship opportunities from experienced peers; something which non-certified people may struggle finds outside of traditional academic settings.
4 Tips for Achieving Success in the Field
Achieving success in the field of personal training certification requires hard work and dedication. Here are four tips to help you along your journey: 1.
Have a clear understanding of what is necessary for each level of certification. Knowing the specific requirements for the different certifications will give you an idea of how much effort it will take to reach each goal.
2.
Invest in quality resources that can guide the process, such as online tutorials or books from experienced trainers who have gone through the same experience themselves.
Having access to reliable material can make studying more efficient and effective, saving you time and energy in reaching your goals. 3.
Don't be afraid to ask questions when needed; there are plenty of knowledgeable professionals who understand this industry inside and out who can answer any queries or concerns that may arise during your journey towards certification. 4 .
Stay focused on why you decided to pursue a career as a personal trainer; having an end goal in mind helps motivate you to keep moving forward despite inevitable roadblocks that come with any major undertaking like this one!
Conclusion
Becoming a personal trainer can seem like a daunting task, but it doesn't have to be. Knowing what the requirements are and having the right resources at your disposal can make all the difference in achieving success.
In Montana, there are four key things that you need to know when seeking personal training certification: understanding what qualifications you will need to meet; researching available courses and seminars; familiarizing yourself with state laws and regulations; and finding mentors or advisors who understand the process. With preparation and dedication, attaining a personal trainer in Montana is possible.