Electric motors are essential components of industrial machinery, but starting them up can often be a challenge. Soft starters provide an effective solution to power up electric motors without the need for large, expensive machines or complex systems.
This article will discuss how soft starters work to smoothly power up electric motors and why they are becoming increasingly popular across industries.
What is a Soft Starter?
A soft starter is an electrical device that helps to gradually increase the speed of electric motors when they are powered on. This process avoids the sudden jolt or surge of current which can be harmful for motor components and also reduce their lifespan drastically.
In comparison to other methods, such as using a variable frequency drive (VFD), a soft starter requires less energy, has fewer components, and hence reduces overall installation costs. It is also easier to install and maintain than VFDs, making it an ideal choice for applications where high power loads are involved.
Soft starters provide smooth acceleration of electric motors from zero speed up to full operating speed without any issues in performance or damage to parts due to excessive current surges at startup.
Advantages of Using Soft Starters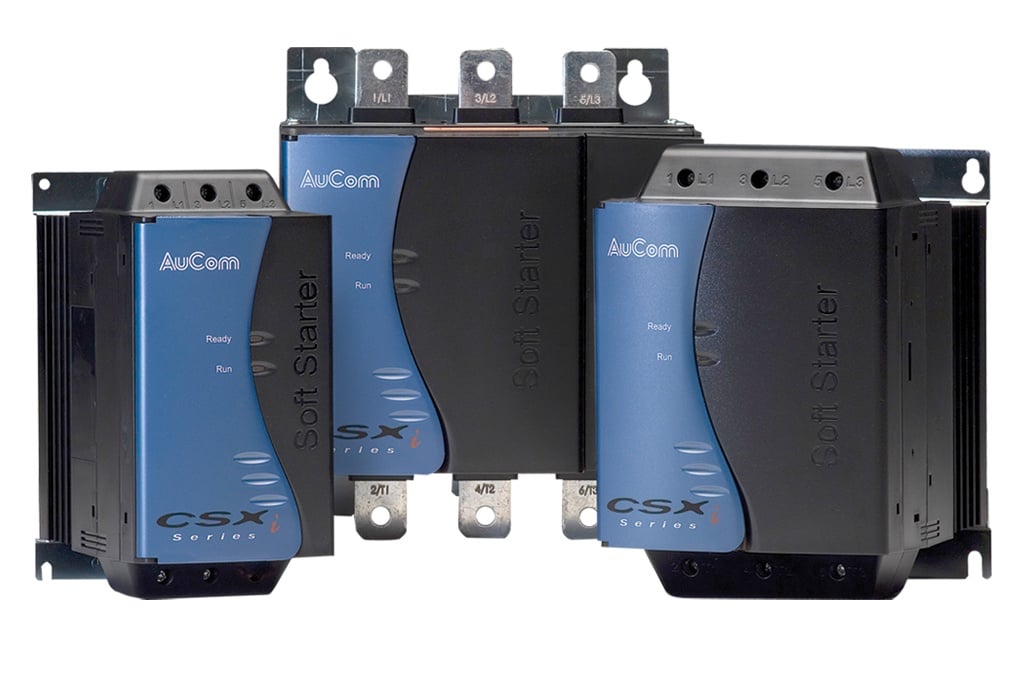 Soft starters are an essential piece of equipment for many large industrial motors. They provide a smooth, controlled start-up and shut-down process that helps to protect the motor from damage caused by sudden jolts or spikes in power.
With soft starters, electric motors can run more efficiently with less downtime due to maintenance needs. Here are some of the advantages they offer: 1) Lower Starting Current – Soft starters reduce the amount of current required during startup, meaning lower energy demand and costs over time.
This also helps prevent shock loading on both motor bearings and electrical circuits which can lead to premature wear or failure. 2) Improved Efficiency – By allowing a smoother transition between powered-up and idle states, soft starters eliminate unnecessary wear on components resulting in decreased operating noise levels as well as reduced friction losses within the system itself leading to improved efficiency ratings overall. 3) Reduced Downtime – Because they help protect against any sudden changes in voltage, current, or temperature fluctuations which may cause unexpected downtime due to repairs or maintenance needs; using a soft starter means fewer delays when it comes to getting back up and running again after an outage has occurred.
4) Greater Control Over Motor Speed– Soft starters give users greater control over how quickly their motor accelerates from zero to full speed by gradually increasing voltage output until the desired speed is reached – this eliminates jerky starts which could otherwise cause damage over time if left unchecked.
Conclusion
Motor Starters are a great way to ensure that electric motors start smoothly and efficiently. They provide an extra layer of protection against power surges, reduce starting currents, and help maintain motor torque throughout the startup process.
This results in longer lifespans for the motor due to reduced wear, as well as lower energy costs associated with fewer current spikes during operation. Motor Starters also make it easy to adjust speed settings according to specific needs, allowing users greater flexibility when operating their machines.
Ultimately, Motor Starters offers an effective solution for safely powering up electric motors while maximizing efficiency and cost savings in the long run.