Laundry is never-ending chaos that we are obliged to handle. However, no one wants to spend time washing and drying their clothes on the weekends. Weekends are for relaxation. Luckily, there are laundromats around. You can do the laundry yourself or have your laundry picked up and delivered.
Yes, some laundromats offer laundry delivery these days, just like Tidy Lucy.  If you are wondering what the benefits of visiting the laundromat or using their pickup services could be, then keep reading, so you would know what to do with your laundry that is starting to pile up.
1. You can wash a large load at once.
A normal household can have 8 to 10 laundry loads to wash in a week. Taking care of one laundry load will take an hour, and doing all 8 to 10 laundry loads will take hours. Unlike if you do it at the laundromat, you can use multiple washers and dryers.
2. Washers and dryers at the laundromat have larger capacities.
Laundromats have normal-sized washers and dryers, yet they also have larger ones to accommodate larger items. If you need to wash your linens, it is best to bring them to the laundromat. Moreover, if you need to wash a big pile of clothes, you can put more in the machine and get it all done in just a few loads.
3. Reduces your water and energy bills.
Some might tell you that doing laundry at the laundromat is costly. However, it is probably more affordable than you thought. If you do laundry at home, washers and dryers consume much water and electricity. Meanwhile, if you bring your laundry to the laundromat, you will notice a decrease in your bills.
4. It helps you handle other household chores.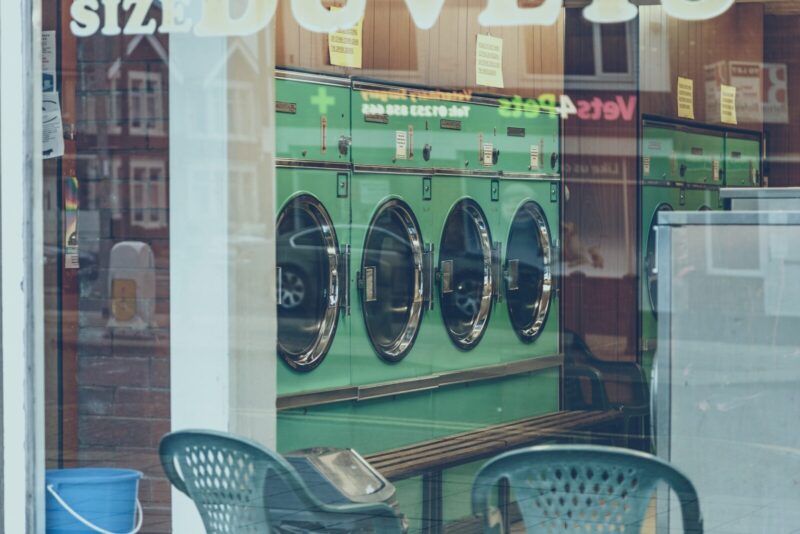 You do not have to focus and make time for laundry. Laundromats have a full-service option, or if you want to do it yourself, you can load your laundry to do something else, such as swinging by for the groceries. Hence, you can check two chores from your to-do list at once.
5. You can do laundry anytime.
Most laundromats have a wide range of business hours, and some are open 24/7. You can do your laundry on your desired schedule. If you work late at night, you can visit the laundromat and handle your dirty laundry after you get off work. The flexibility of the laundromat schedules is helpful for those with unusual or busy schedules.
6. Offers additional services that you might need.
Several laundromats have additional services for their customers, such as full-service laundry. In the full-service laundry, the staff will handle your clothes. Some laundromats even offer dry cleaning and same-day laundry services. The best laundromat can offer the service you need. If you are in a hurry, it is best to have your laundry on a full-service, same-day option.
Laundromats give convenience to their customers; their services can range from self-service to full service. Bringing your laundry to the laundromat or trusting your clothes to their laundry pickup and delivery services saves you time, money, and stress.