If you're like most people, you probably dread traveling. Airports can be a nightmare and the waiting time can seem like forever. But if you're prepared, there are a few things you can do to make your trip go more smoothly. In this article, we'll outline some of the best tips for coping with airport madness. So read on and prepare to have your travel woes eased a bit!
How to Avoid Mistakes at the Airport?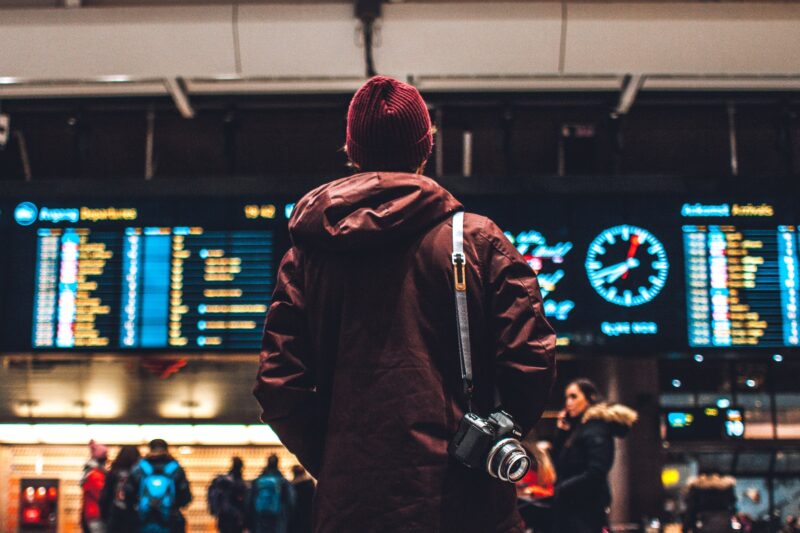 Some common mistakes travelers make at airports include not packing adequately, not having enough money, and not being aware of the airport's security restrictions. When it comes to organizing your trip to go smoothly, here are a few tips for avoiding common airport mistakes:
Make a list of everything you'll need for your trip and pack only the essentials. This will help you avoid packaging something you won't need and getting extra baggage fees.
Bring enough money to cover any unexpected expenses, such as food or parking fees.
Be aware of airport security restrictions before arriving at the airport. Some airports have stricter security measures than others, so be sure to check ahead for any required precautions, such as removing shoes and belts, carrying only liquids in containers that are 3.4 ounces (100 milliliters) or less per item, and taking only carry-on items.
Arrive early at the airport to avoid long lines and to get through security more quickly.
Know the airport's customs and immigration procedures before arriving.
Contact the airport ahead of time if you have special needs, such as needing a wheelchair accessible airport shuttle, having a pet with you, or needing to make a special request for your carry-on baggage.
Always use VIP airport services if you can. For example, the Meet and Greet service at Brasilia BSB airport guarantees that you will be met by a representative from the airport, whisked away to your terminal, and have your baggage unloaded and ready for you as soon as you arrive.
Lastly, always be aware of your surroundings and watch for anyone who seems suspicious. Be sure to keep your passport and other personal belongings close by at all times.
Remember to always have a plan and take the time to research your destination before travel. By following these tips, you can avoid common mistakes at airports and make your trip smoother and easier.
Explore Your Airport
Sometimes, despite the excitement of traveling, the airport can be a bit of a drag. Thankfully, airports have a variety of options to explore if you're looking for something to do while you're waiting for your flight.
Check out the duty-free shops, which offer a wide range of products from around the world. You can also browse through the many restaurants and cafes that are available, or take a walk around the airport grounds. If you're traveling with children, be sure to check out the airport's children's play area.
If you're looking for something more interactive, you can explore the airport's terminals separately. Each terminal has its own unique attractions, such as museums or shopping districts. You can also take a tour of the aircraft on display, or go on a flight simulator ride.
Get Some Rest
If you've been feeling anxious or just generally restless since your travel plans fell through, here are a few things to try if you're stuck at the airport:
– Take a break and sit down for a few minutes. Get up and move around occasionally, but make sure to take a full 10-15 minutes for yourself. The airport can be really stressful and it's important to give your body some time to relax.
– Find an airport lounge or the library. There's usually somewhere to rest and relax in peace, without having to worry about being disturbed.
– Ask a flight attendant for some tips on how to relax. They're usually more than happy to share their knowledge!
– Listen to music or read your book. Take some time out of your day to de-stress in your own way.
Connect with People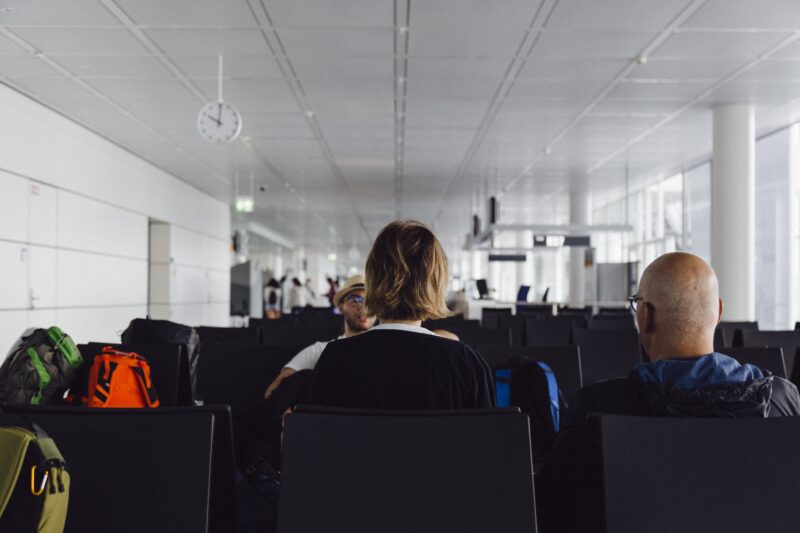 If you are stuck at the airport, there are plenty of ways to connect with people. Take a walk around and see if you can spot any fellow flyers. If you're feeling adventurous, go ahead and strike up a conversation with a stranger. You never know, they may be able to help you get where you're going. Additionally, consider checking out some of the airport's social media platforms. They might have posts or updates about new arrivals or departing flights that you may not have heard about yet.
Read a Book
If you're stuck at the airport, try reading a book. Not only will it give you some much-needed peace and quiet, but it can also be a fun break from the stress of being away from home. If you're feeling adventurous, pick up a new fiction or non-fiction book to read. Or if you're in need of a light read, try one of your favorite romance novels. Whatever book you choose, make sure to take breaks throughout the reading process to stretch, get some fresh air, and eat something healthy. You'll be glad you did!
Understand Your Travel Restrictions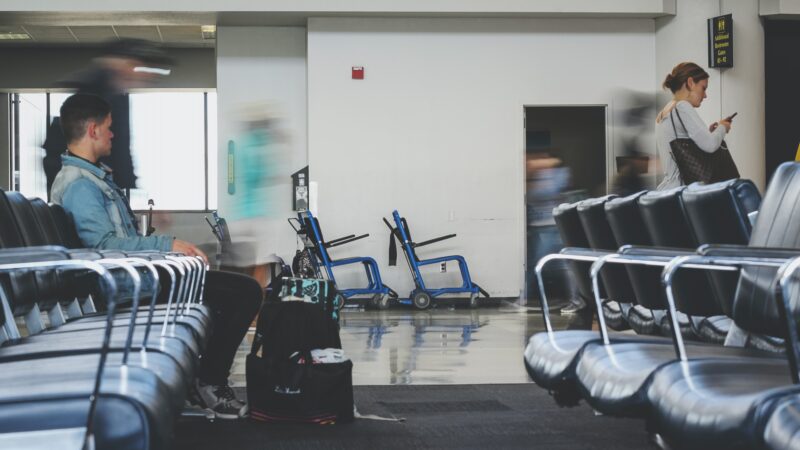 – Check your passport validity. You may be able to clear customs and leave the airport if your passport is still valid.
– Contact your airline. Many airlines have policies in place that require passengers to leave the airport if they are late for their flight or have other travel restrictions.
– Check with the Transportation Security Administration (TSA) for additional information on what you can do at the airport. TSA allows passengers to leave the airport if they have cleared security and have a boarding pass or electronic ticket.
Conclusion
These are just a few of the tips that will help make your airport experience a bit smoother. Remember to pack lightly, have enough money on hand, be aware of security restrictions, and connect with other travelers if you're feeling lonely or stressed. And don't forget to relax and read a book!