If you like to be alone with yourself because you work more productively and rest better when you are alone, you are probably an introvert. But if interacting with people terrifies you, you may have a social phobia. What should you do if you find signs of introversion or social phobia?
Introvert and Sociophobe: What's the Difference Between Them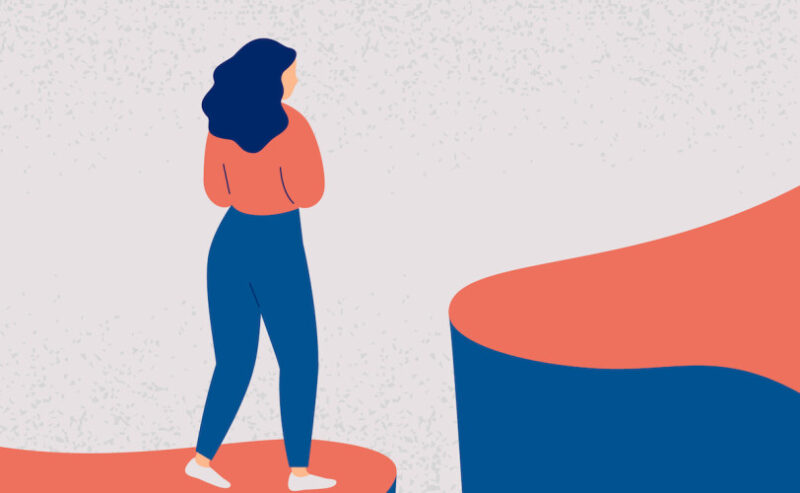 Introverts and people with social phobia are often confused. Such people are united by difficulties in building communication, but this is where the similarity ends.
What Is Characteristic of an Introvert
The introvert is a person who recovers strength in solitude. His antipode is the extrovert, who, on the contrary, is filled with energy in a circle of people. Although it's often psychologically more difficult for an introvert to communicate with others, he or she may have excellent communication skills. Therefore, it isn't so easy to identify him.
There are many public people among introverts, so it's a mistake to think that an introvert is an unsociable wimp. Just his attention is often directed inside himself. This person enjoys online bookmaking much more than going to the stadium himself. Solitude helps him focus and find answers to exciting questions. Insociability and reticence of the introvert isn't at all an indicator of mental disorder, but a feature of his personality.
How Social Phobia Manifests Itself?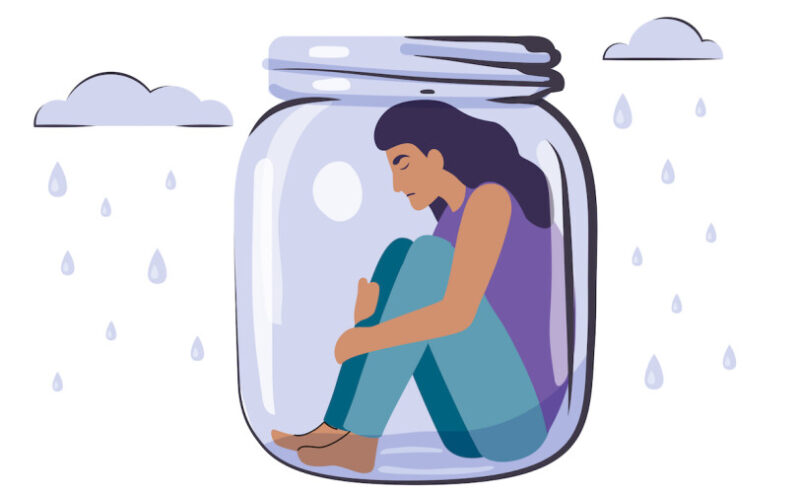 Sociophobe, unlike an introvert, experiences not just discomfort, but fear of interacting with other people. Social phobia is an irrational condition that causes a decline in one's standard of living, and it can develop in both introverts and extroverts.
Sociophobia is often triggered by traumatic events in childhood that cause a person to lock themselves away. For example, a child was bullied or had unreasonable criticism, parents were too strict or cold, he couldn't share his feelings without fear. Even as adults, such people practice shutting themselves off from the world: this is how their psyche protects them from possible experiences. The desire to communicate does not disappear, but anxiety prevents them from getting close to others. It's more than shyness. It's fear, which affects all areas of life: physical and mental health, personal relationships, work.
A person with social phobia is excessively anxious about any everyday events:
Feels stressed by an innocuous chat with a sales clerk.
Feels that passers-by in the street judge his appearance.
Suffers from insomnia because he thinks he made a bad impression on someone.
Devalues any of his merits.
Avoids public events for fear of interacting with people.
Is constantly afraid of looking foolish.
Avoids eye contact because of irrational fear.
Feels physically unwell: he/she breaks into a sweat, his/her hands shake, his/her heart beats fast.
Has panic attacks.
Sociophobe sometimes develops behavioral strategies to avoid people. As a result, the mirror neurons responsible for empathy – the ability to understand and interact with others – become less active.
The problem of social phobia is widespread in Japan: it's believed that in this country there is a real epidemic of loneliness. Even the phenomenon of "hikikomori" has emerged here, as people who close themselves off from the world around them and reject social contacts are called.
What to Do if You Suspect Social Phobia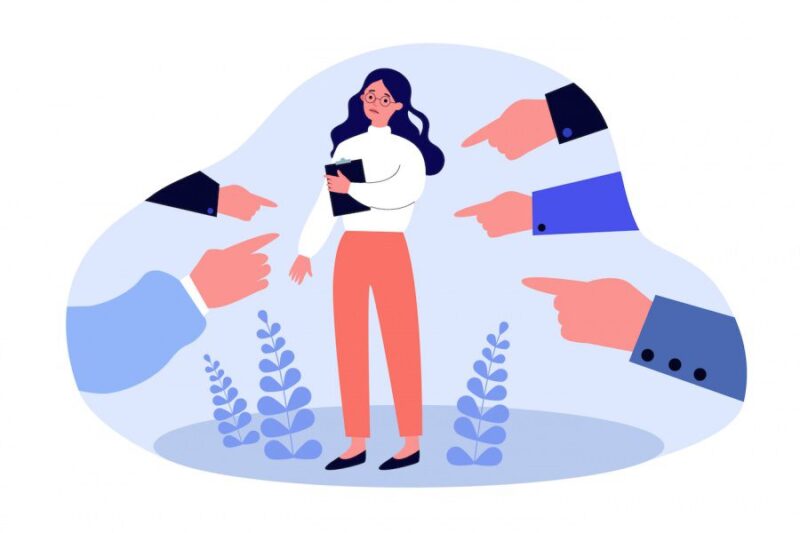 Only a specialist can diagnose social phobia and prescribe therapy. With his help, you will identify a traumatic situation that triggered the development of the disorder, assess it objectively and gradually get rid of irrational fears. You can also do something about it yourself.
Try these ways:
Focus on your breathing if you feel an anxiety attack. Deep, measured breathing helps to calm you, even out your heart rate, and reduce cortisol (the stress hormone). We wrote more about the different techniques here.
Relax the jaw. A person in anxiety often tenses the jaw muscles and clenches the teeth, which can lead to pathological erasure of enamel, bite problems and headaches. If you feel tension, give your teeth a massage:
Locate the spot on your face where the temporomandibular joint is palpable with your fingers – below the temples, in front of the ear; open your mouth slightly and place the knuckles of your little fingers on either side of the joints;
massage the joints in a circular motion for a minute or longer, until your jaw feels relaxed.
This exercise will relieve tension and help relieve stress.
Analyze. As soon as it seems that someone is looking at you obliquely because they don't like you, stop and consider how likely it is to be true. Once you include rational thinking, the phobia will recede. Many celebrities have admitted to suffering from social phobia and overcame the disorder. For example, Oprah Winfrey, Johnny Depp, Kristin Stewart, Adele, Emma Stone.
A few more tips on how to improve your communication skills
If it's not a phobia, but just normal shyness, there are simple ways to improve your communication skills.
Talk to strangers about small things. Talking to a salesman or a cab driver is more important than it seems. These conversations activate mirror neurons. By discussing little things, people communicate to each other their empathy-the ability to empathize and share feelings.
Listen more. Make sure you hear not only the words the person is saying, but their whole message. Be attentive to your interlocutor. Here are some tips for active listening:
Don't judge or argue with the person you are talking to.
Don't interrupt.
Ask open-ended questions to get more information about the topic he or she is sharing.
Think before you speak. Not saying the first thing that pops into your head is the golden rule of comfortable communication.
Keep a positive attitude and smile, even when you are on the phone. The interlocutor will feel your positive message and respond positively.
Look into the person's eyes when you speak. This will help establish non-verbal contact.